Cost-Effective Recovery
Fast Response - AIR is available 24/7 to respond to your emergency service needs, mitigating damages in a timely and cost effective manner. We have a 15-minute customer callback and 1-3 hour response time (time dependent on location). Once the mitigation is complete, we will provide a repair estimate within 72 hours.

Customer Service - AIR is built on a strong foundation of providing quality customer service each time, every time. Whether the job is small or large, AIR professionals will provide the highest level of service on each project. All of our work is done according to current codes and manufacturer's recommended installation techniques. AIR provides customers with a written warranty of quality.

On-Going Training - AIR Personnel receive the highest levels of training in restoration services. AIR personnel are IICRC certified.
IICRC Certifications
WRT - Water Restoration Technician
FSRT - Fire and Smoke Restoration Technician
AMRT - Advanced Mold Remediation Technician
ASD - Applied Structural Drying
OCT - Odor Control Technician
CCT - Carpet Cleaning Technician

The above certifications demonstrate our commitment to being the best as we ensure our personnel are properly trained and we continue to strive for certification in all areas that could make us better in lessening the cost to you and your company while restoring your customer to normality.
List of Services
Emergency Board-Up
Emergency Water Damage Mitigation
Sewer Damage Clean-Up
Wind and Storm Damage Structural Repairs
Fire Damage Structural Repairs and Cleaning
Mold Remediation
Structural Repairs (siding, roofing, framing, drywall, painting, electrical, plumbing, etc.)
New Carpeting
New Laminate Flooring
Carpet and Furniture Cleaning
Air Duct Cleaning
Contents Pack-Out, Inventory, and Storage
Contents Cleaning and Restoration
Document Restoration - Freeze Drying
Water Damage
Water damage can arise from a number of sources. These sources can include broken pipes, blocked drains, storms, flooding, malfunctioning appliances, fire damage, and other causes. Whatever the origin of the water, successful restoration depends largely on the speed with which the structure and contents can be dried.

By safely drying, deodorizing, and disinfecting the area affected by water, we minimize the overall damage to the property. Our certified technicians utilize current technology, advanced products and equipment to dry the property quickly and effectively.

There are 3 categories of water damage:

Category 1 - "Clean" water - does not pose substantial harm to humans. It includes water from broken water supply lines, tub or sink overflows, melting ice, or rainwater. If untreated, it can turn into "gray" water and generate mold or mildew.

Category 2 - "Gray" water - potentially contains some degree of contamination that may cause sickness. This can include water from dishwashers, washing machines, toilet overflows with urine, and broken waterbeds. If untreated, it can turn into "black water" within 48 hours. Carpet padding must always be removed and disposed of.

Category 3 - "Black" water - may contain pathogenic agents that can adversely affect occupant health. This water can derive from sources such as rivers, ground surface water, and fecal contamination (sewage). All porous materials must be removed and disposed of.

The most important thing in water damage mitigation is the speed with which a company can dry a structure. Pathogens and microbials increase exponentially if given the opportunity. For instance, "clean" water can become "black" water in a matter of 7 days if left untreated or unmitigated, which can pose a substantial increase in the health risk to occupants and work crews.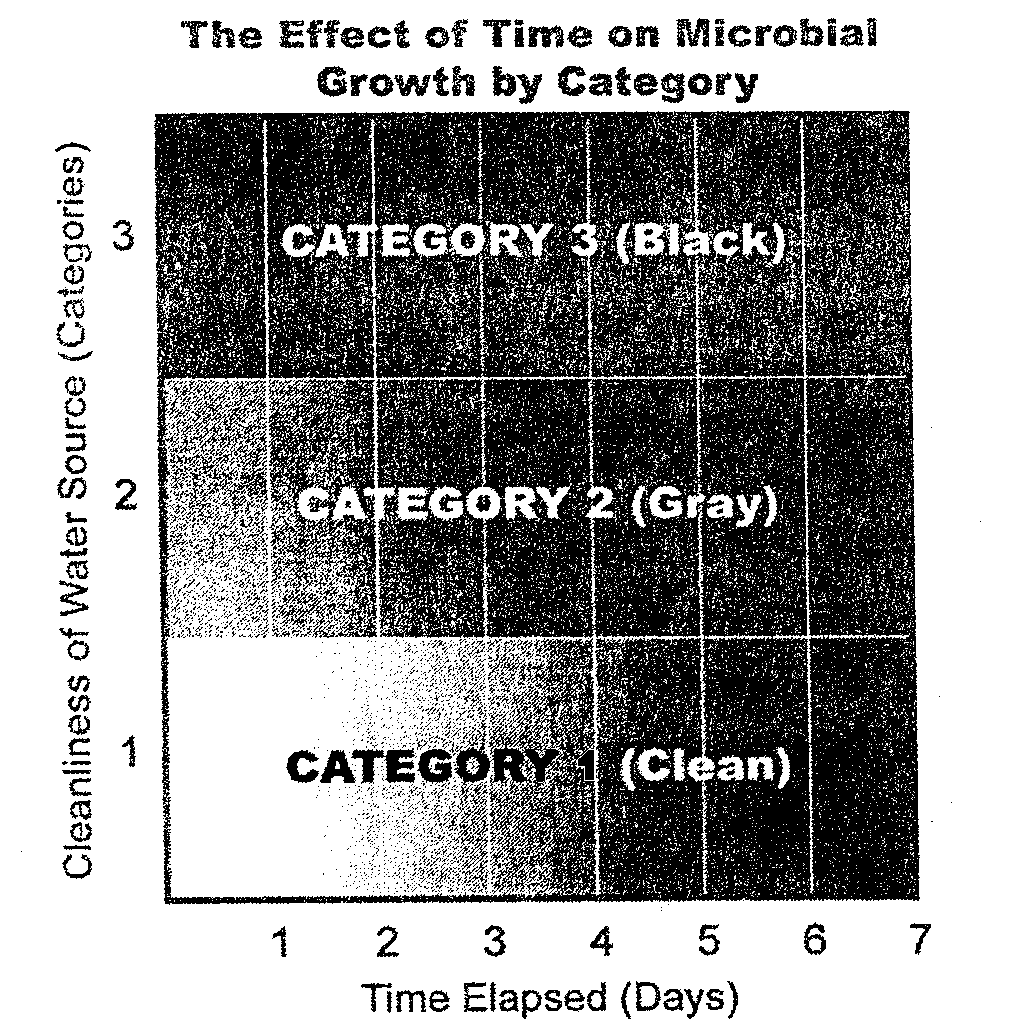 When we come onto a job, we also look at the extent of water damage in regards to the structure. By determining how extensive the damage is to building materials, we are able to select and implement our strategy for mitigating and restoring the damage. Water damage is divided into 4 classes based on the amount of saturation in the environment.
The 4 Classes of Water Damage are:
Class 1 Water Loss
- A Class 1 Water Loss has the least amount of affected area. Generally, it is damage to a small area (smaller than a room) and limited porous materials (couches, cushions, etc.).
Class 2 Water Loss
- A Class 2 Water Loss has a large amount of water, absorption, and evaporation. This type of loss generally affects at least an entire room and porous materials. A Class 2 Water Loss will also have water that wicked up walls less than 24 inches and will have some moisture in remaining structural materials.
Class 3 Water Loss
- A Class 3 Water Loss has the greatest amount of water, absorption, and evaporation. The water may have come from overhead. The ceilings, walls, insulation, carpet, cushion, and sub floor in virtually the entire area are water saturated.
Class 4 Water Loss
- A Class 4 Water Loss is one that requires specialty-drying situations. These situations arise when a wet material has a very low permeance (concrete, hardwood floor, etc.). These types of materials are very hard to saturate due to the limited number of pores. For this reason, they are also very hard to dry and often require longer drying periods and special drying techniques or equipment.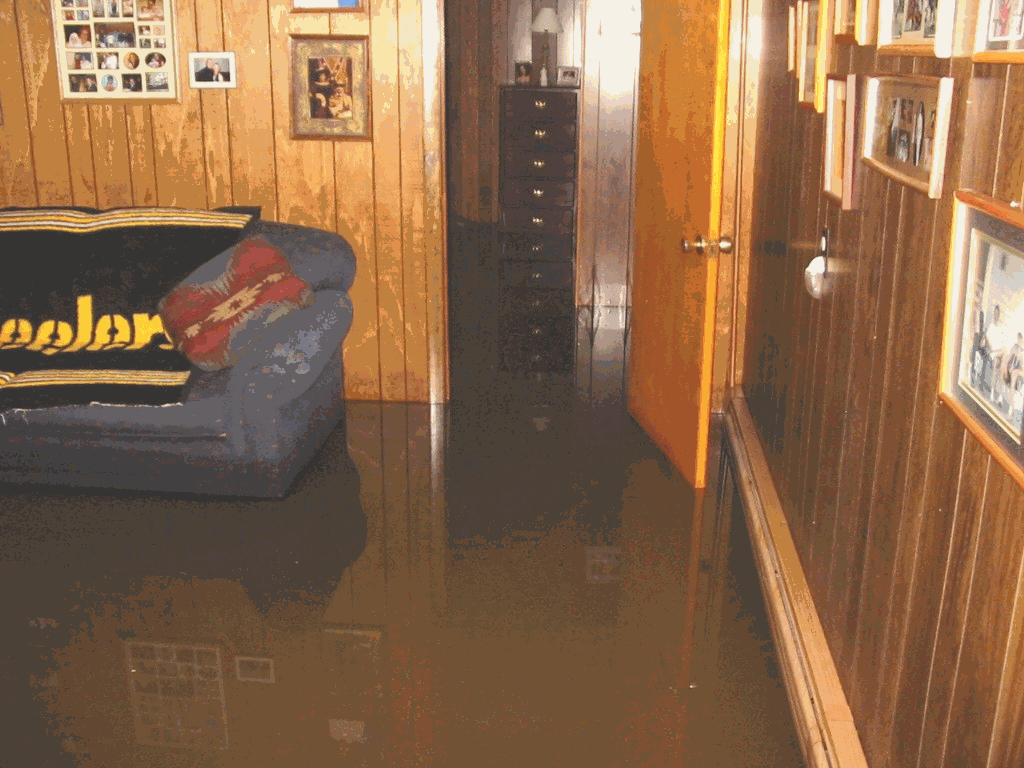 Customer Guidance - Category 1 Water Damage
Do:
Eliminate the source of the water.
Ventilate wet areas if possible.
Remove and secure small items to minimize rust or stains.
Place aluminum foil under legs of wood furniture.
Pin up draperies and furniture skirts.
Remove books, shoes, paper, etc. that may stain the carpet.
Remove small items from wet furniture tops.
Do not:
Use your home vacuum since electrical shock may result.
Walk on wet surfaces any more than necessary.
Activate the HVAC system if it has been contacted by water.
Adjust indoor temperatures.
Walk under sagging ceilings.
Customer Guidance - Category 2 and Category 3 Water Damage
Do:
Turn off HVAC or air handling system if accessible.
Protect yourself against contact with sewage or sewage-contaminated items.
Leave building if you have respiratory problems, are under the age of 2, or over the age of 60.
Contact certified restoration crews.
Do not:
Attempt to decontaminate surfaces.
Use any food that has been left out in a contaminated environment.
Use personal hygiene items that have been left out.
Turn on fans to dry things out.
Fire and Smoke Damage
After fire damage, it is natural to want to clean an area and its contents. Timely action can be advantageous; however, incorrect action can impede satisfactory restoration. We offer complete pack out, inventory, cleaning, and storage of contents. Also, we offer emergency board up service to protect the contents of the home from further damage from the elements and to secure the home from potential intruders. We will also handle any water damage that frequently goes hand in hand with a fire. We are able to successfully handle the complete cleaning, restoration, and repairs to the structure as well as removing any lingering odors from the damage.

Customer Guidance

Do:
Blow or vacuum loose soot particles from upholstery before using them.
Pour antifreeze in toilets, tanks, sinks, and tub drains if needed.
Secure Building (broken windows, doors, or roofs).
Empty refrigerators if electricity is off.
Do not:
Wipe or wash residues from walls or absorbent surfaces.
Use carpeting or upholstery impacted by heavy residues.
Use food items exposed to heat.
Turn on electrical appliances until they have been cleaned.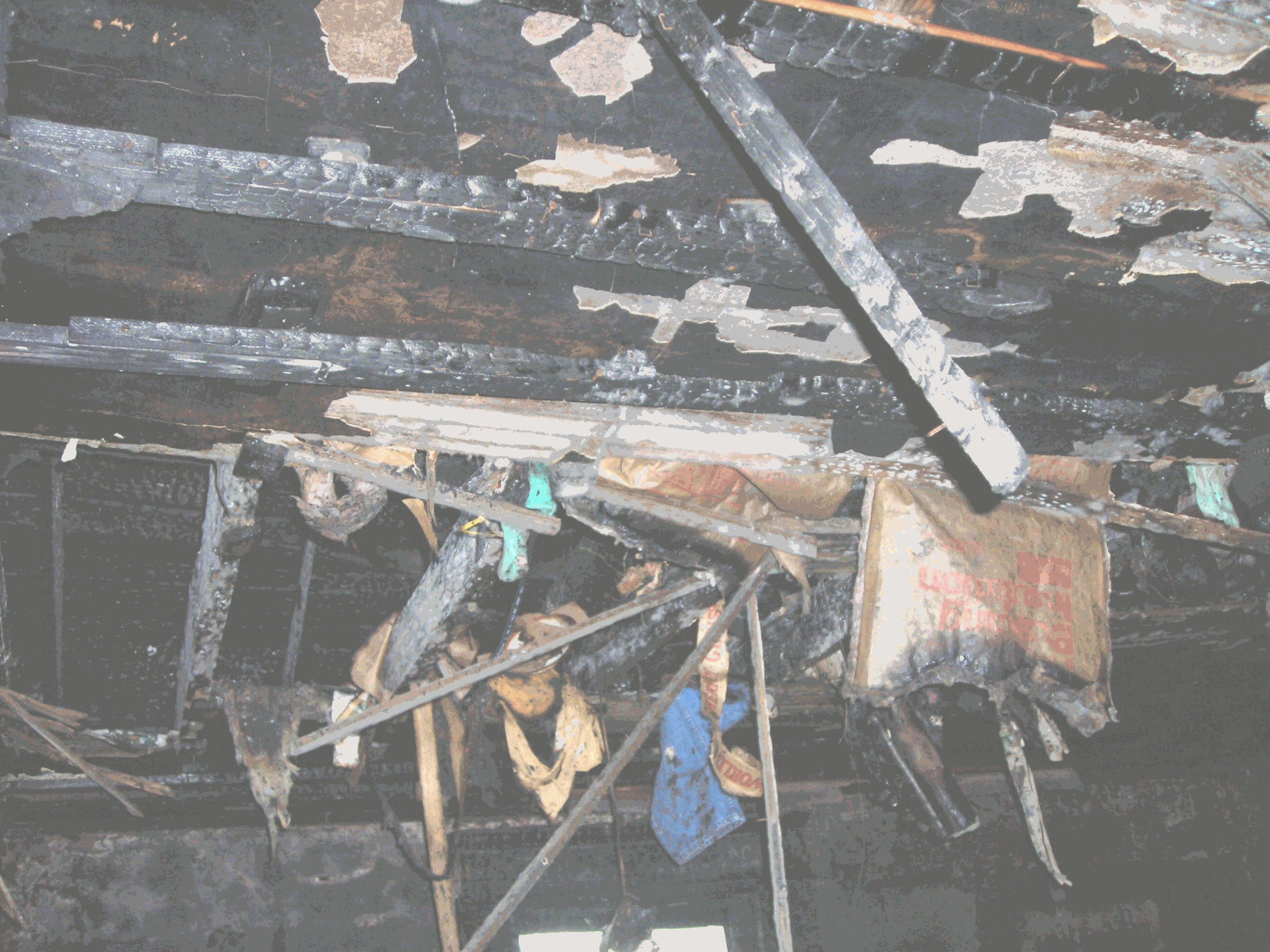 Mold
The best way to prevent mold growth is to keep material dry, or if they get wet, dry them as quickly as possible. If you find mold in your home, it is not necessarily a reason for panic. By knowing what kind of mold you're dealing with and the amount of concentrations, a plan for removal can be formulated. Sometimes, a small amount of work is needed to eliminate the problem.

Customer Guidance

Do:
Have the mold tested by a professional.
If needed, have the mold removed by a certified remediation company.
Do Not: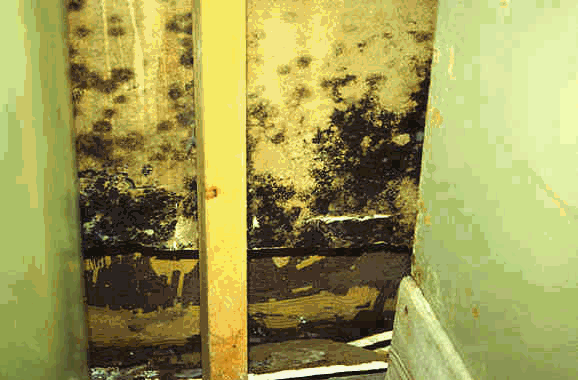 Air Duct Cleaning
The air in your home or office may be the main source of air pollution in your life. According to a study by the Environmental Protection Agency, indoor levels of harmful air contaminants are usually much higher than that outdoors.

The air ducts, vents, and heating and cooling systems in your home or office could be harboring many impurities such as mold, mildew, yeasts, dust and pet dander. These impurities can be major contributors to the causes of allergies.

Our air duct cleaning procedures are as follows:


Supply registers, return registers, and diffusers are removed, cleaned and decontaminated.
Access holes are cut into the ductwork as necessary to gain access to the interior of the ductwork for vacuuming, spraying, and/or inspection. These are sealed with galvanized duct tin patches.
All interior duct surfaces are vacuumed with brushes attached to extensions or cleaned with air washing devices used in conjunction with our HEPA filtration vacuum systems.
The air-handling unit is cleaned and sanitized.
A sanitizing antimicrobial agent can be used to treat the interior of the duct system when necessary.
Carpet and Furniture Cleaning
Our Hot Water Extraction cleaning is the best method to clean your carpets.

DuPont

From instructions for general terms and conditions of DuPont Xtra Life Carpet Warranty "to refresh carpet texture, a process commonly known as Hot Water Extraction, performed by a trained, qualified carpet care professional, is required every 18 months. Proof of this service is required."

Shaw Industries

From Shaw Industries consumer tips on proper carpet care "Shaw Industries recommended the Hot Water Extraction system, which research indicates provides the best capability for cleaning. This system is commonly referred to as "steam cleaning" although no steam is actually generated."

Advantages:

Removes 96% of allergy-laden particles and bacteria in your carpet.
Safe and effective for all types of carpet fibers.
Most carpet is dry in five to seven hours.
Most spots and stains will be removed.
All cleaning is completed by trained technicians.
Soil retardants can be applied after cleaning.
A sanitizing antimicrobial agent can be used to treat the carpet and furniture when necessary.